I'm joining my blogging buddy, Emily @ The Reading Tutor OG, for her Mentor Monday Linky. The topic this week is using mentor texts for Making Predictions.
Reading Strategy: Making Predictions
Let's start off with a brief explanation of the strategy. A prediction is an
educated guess
about what might happen in a text.
W
hen readers make a prediction, they use their background knowledge, past experiences, knowledge of the topic, and observations from the text in order to anticipate what will happen next.
In order for predicting to be an effective strategy, students need to revisit their predictions throughout the reading. As students encounter new information, they must decide if it confirms their predictions or leads them to revise their predictions.
Mentor Text: That Is NOT a Good Idea!
That Is NOT a Good Idea! by Mo Willems is a great book for introducing predictions. It's the tale of a hungry fox who invites a plump goose to dinner (You can see where this is heading, right?). Students will be chanting the signature line, "That is not a good idea!". They will be able to use their background knowledge to make a prediction about the sly fox's intentions. However, there is a plot twist at the end of the story which will require students to revise their thinking.
This book is so darn clever. It's a throwback to the days of silent movies. Take a peek at the book trailer...
Applying the Strategy: Predicting Graphic Organizer
In order for students to form strong predictions, they must be able to identify the information that led them to their prediction. This graphic organizer helps students track their predictions and monitor their accuracy as they read. Click on the image to download a copy or yourself. :)
Keep in mind that students won't always make a correct prediction, and that's alright.
Predicting is a process.
Strategic readers continually make, confirm, and revise their predictions.
In doing so, they expand their thinking and grow as readers.
To read about other mentor texts for making predictions or to share your own ideas, visit...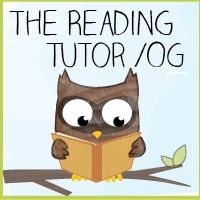 A Special Note: Next week, I'll be the guest blogger and host of Mentor Monday at
The Reading Tutor OG
while Emily takes time away to enjoy a *soon-to-be* brand new addition to her family. :)